As Anzac day approaches, The Walking Clinic Team would like to publicly thank our servicemen and women for their efforts. Many of our patients are, or have been, part of the defence forces and we salute you all. Our receptionist Cate has kindly offered her family's Anzac Biscuit recipe- which are just awesome!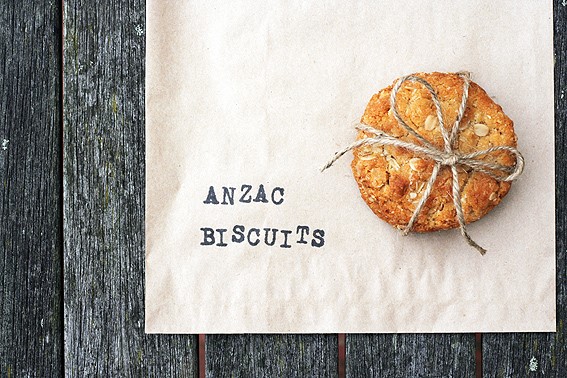 Cate's Anzac Biscuits – Degree of difficulty = Easy
Ingredients –
1 cup of oats
¾ cup coconut
1 cup plain flour
1 ½ Teaspoons bicarb soda (add 2 tablespoons of boiling water)
1 cup sugar
125grams butter
1 Tablespoon Golden syrup
Method
Combine all dry ingredients (except bicarb soda). Add bicarb soda to boiling water and stir together. Melt butter with golden syrup. Mix bicarb with melted butter and golden syrup, add mixture to dry ingredients and mix.
Place small spoonful's onto greased tray – well spaced. Bake at 180c for 15 minutes or until golden.
Hope you enjoy!