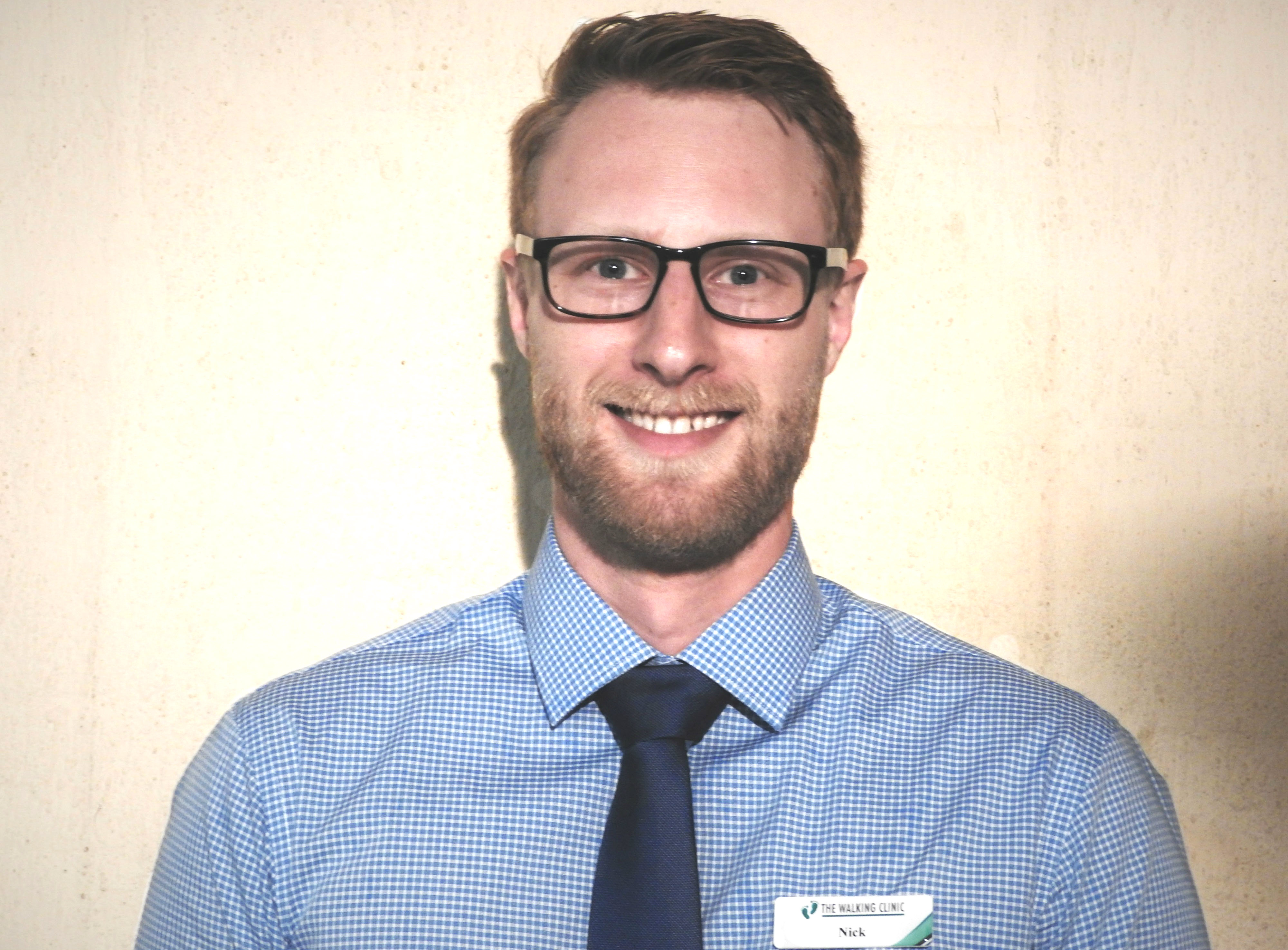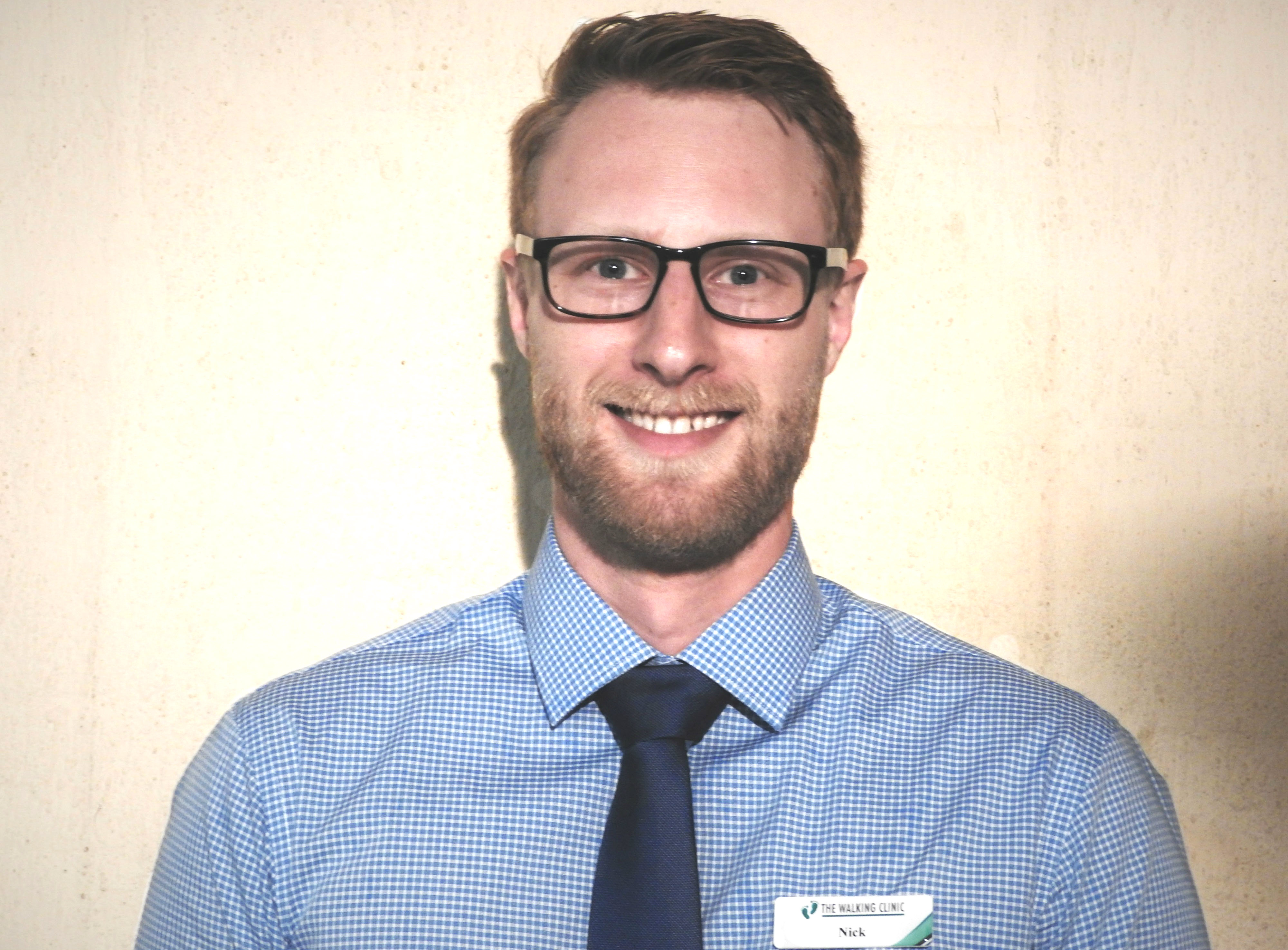 Nick graduated with a Bachelor of Health Science (Podiatry) from Charles Sturt University in 2011, and joined the team at The Walking Clinic in 2016.
Nick has a background in both the public and private sectors, specialising in high risk and diabetic foot care, biomechanics, injury prevention and treatment, and dynamic assessment of athletes.
Further training in joint mobilisation and dry needling of the foot and lower limb, allows Nick to offer a broad range of treatment options and modalities.
Outside of the clinic Nick is a keen sportsman, involving himself in as many sports and fitness activities as possible, with particular enjoyment of mountain biking, basketball, indoor soccer, AFL and netball. This life long passion for sports has seen Nick develop a keen interest in the biomechanics of the lower limbs, improving performance, and optimising the way his patients run and walk.