BENEFITS of shockwave therapy
1. Increases blood flow –
This increase in blood flow promotes healing of the thickened and scared tissue,
2. RELEASES SUBSTANCE P –
One of these messenger substances is substance P, a pain mediator and growth factor. On the one hand, the release of substance P by shockwaves has an analgesic effect. On the other, it dilates the blood vessels, stimulates blood circulation and contributes to the formation of new bone tissue. NO (nitric oxide) also has a vasodilatory effect and plays an important role in angiogenesis
3. 3D pressure analysis –
Shows the contact points of the lower limb , possible fatigue areas and obtain possible injury risk (value $75)

This will be undertaken as part of Ainslie Football Club at only $75.00 (value $265.00)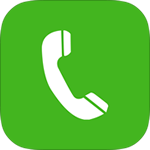 PREFER TO CALL?
You can also call us on 6249-1758 to book your appointment.